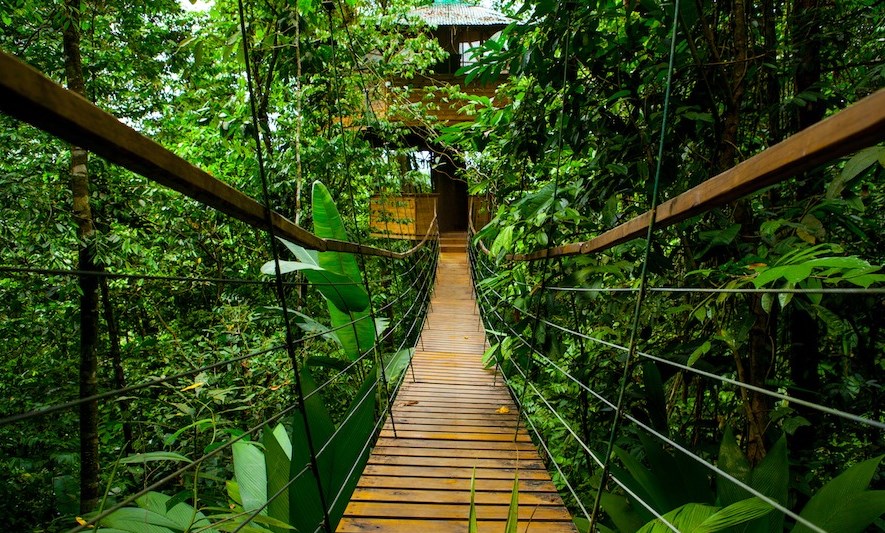 The cost of buying a home is often measured in dollars, but the materials used during that construction, not to mention the toll running a home has on the environment, are often overlooked. That's beginning to change as more and more buyers become aware of the environmental impact of their homes. In turn, this increase in awareness has spurred new levels of architectural innovation. With that in mind, here are five groundbreaking and sustainable homes from around the globe.
Fish House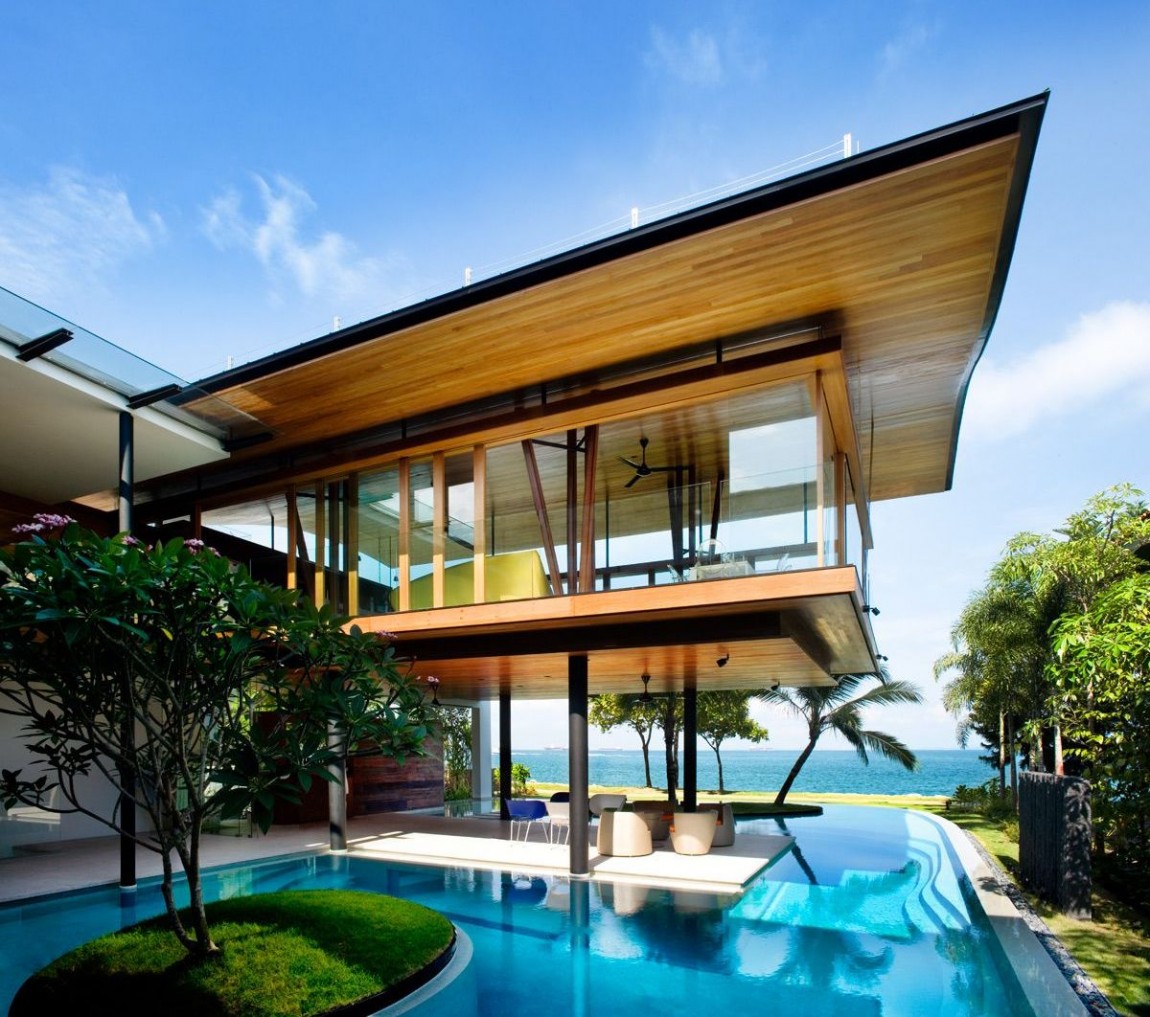 Designed by Guz architects in Singapore, and situated on the ocean front, the Fish House is comprised of steal, wood, and glass, and features an outdoor pool and spectacular views of the sea, courtesy of its sweeping windows. Utilizing an intelligent open space concept, this eco-friendly home provides ventilation in Singapore's hot and humid climate. The rooms also make use of photovoltaic panels, which provide energy to the home by transforming solar heat into electrical power.
Finca Bellavista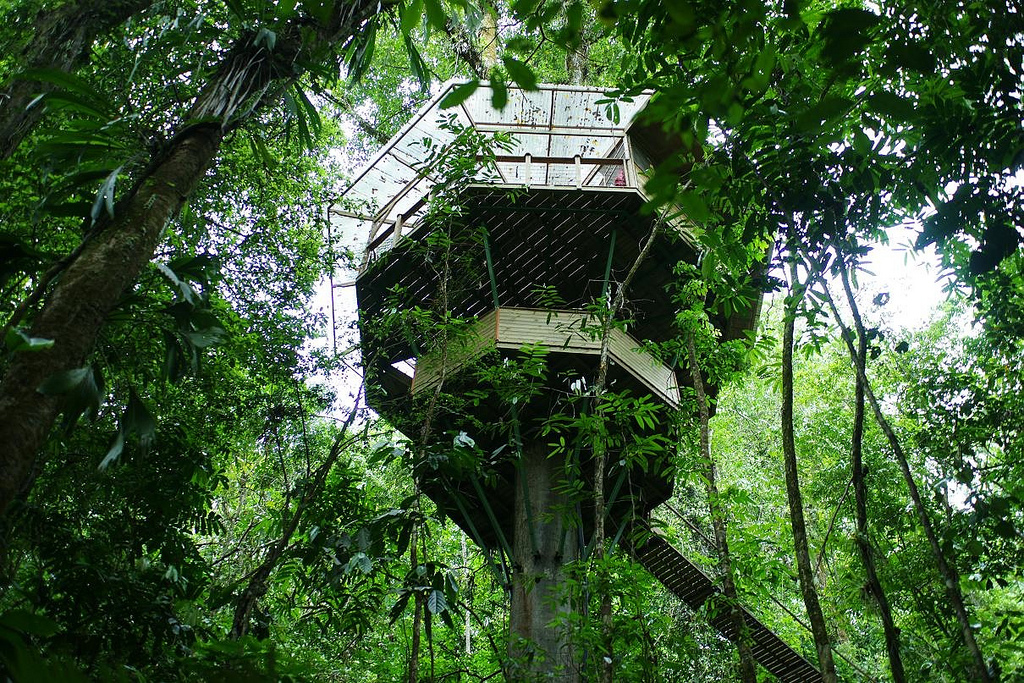 Located in Golfo Dulce, Costa Rica, Finca Bellavista is a community of eco-friendly tree houses that are 100% self-sufficient. Would-be residents weary of heights may want to stay away though, as the homes are situated 150-feet above the forest. They're connected by platforms and a communal electrical grid. Additional power is sourced through solar panels and hydroelectric turbines. Rain or spring water act as the main water source, while a biodigestor processes resident's food and other waste.
Aloni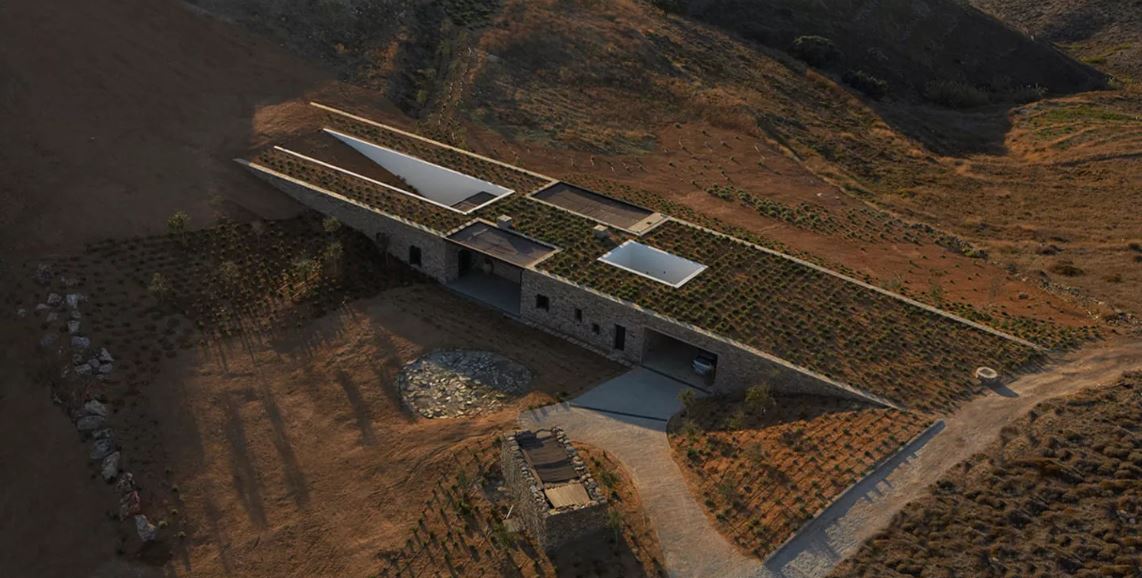 True eco-conscious homes try to blend in with their environment as much as possible, and no other example on this list does that better than Aloni. Designed by decaARCHITECTURE and located in Greece, the Aloni home is situated between two mountains and is hidden beneath a gorgeous valley. The unique location provides excellent natural insulation as the heat remains stored in the ground during the winter, while the roof is covered with grass to lower energy costs and manage rainwater.
Waste House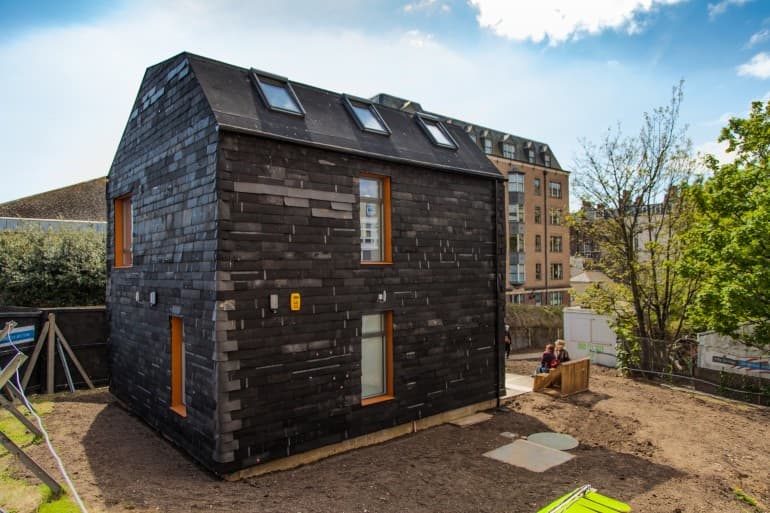 One person's trash is another person's treasure…or home, as the case is with the University of Brighton (U.K.) appropriately named Waste House. It's built almost exclusively from discarded waste, including 20,000 toothbrushes, 4,000 DVD cases, 2,000 floppy discs (remember those), and 2,000 used carpet tiles. Despite no one actually living in the Waste House, it remains a remarkable ecological architectural achievement.
Fall House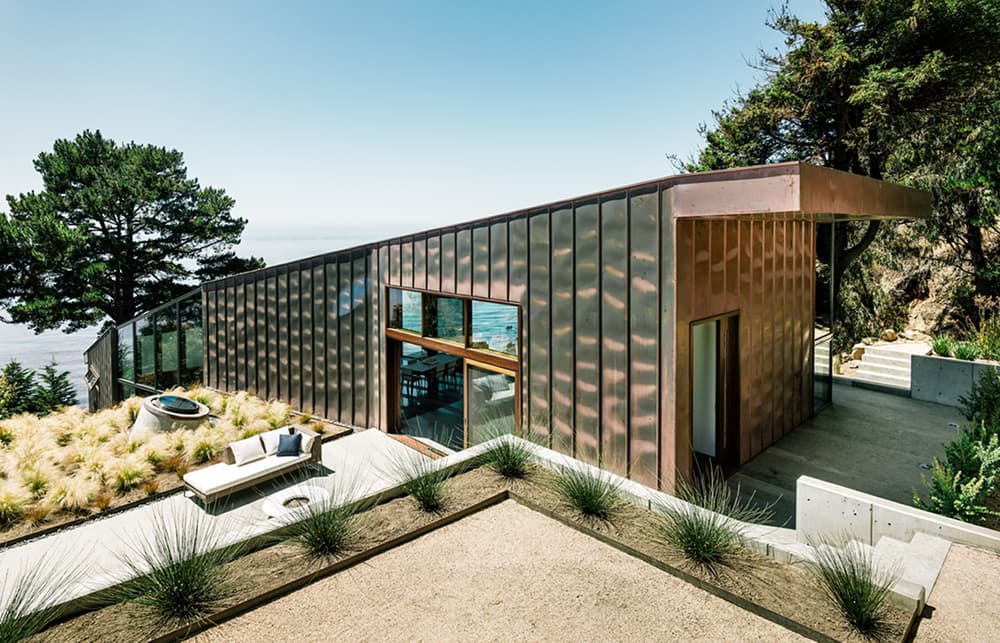 Fougeron Architecture's Fall House is a luxurious eco-conscious home located on California's Big Sur coastline. Its sports a graywater recycling system and a copper façade, which is designed to offer a degree of fire protection. The copper façade will also weather and patina over time, giving new and literal meaning to the term "green home." The two-story house's open design encourages stack ventilation, and its energy-efficient windows automatically open and close, reducing the need for air-conditioning.